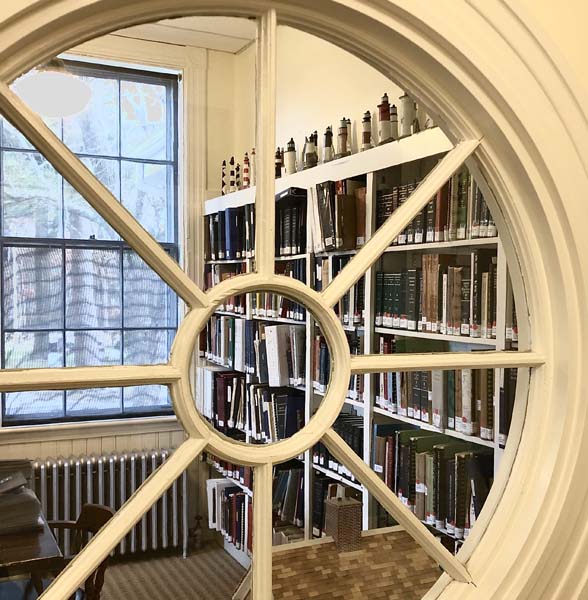 News from the Schoolhouse
Our Events Coordinator, Jean D. was taking a walk last week at the Mann House and took these pictures of the crocus blooming. Such a welcome sight, right? Thanks, Jean!
Percy Mann planted these bulbs many, many years ago and they keep multiplying on the front lawn. A joyful rite of springtime in Scituate….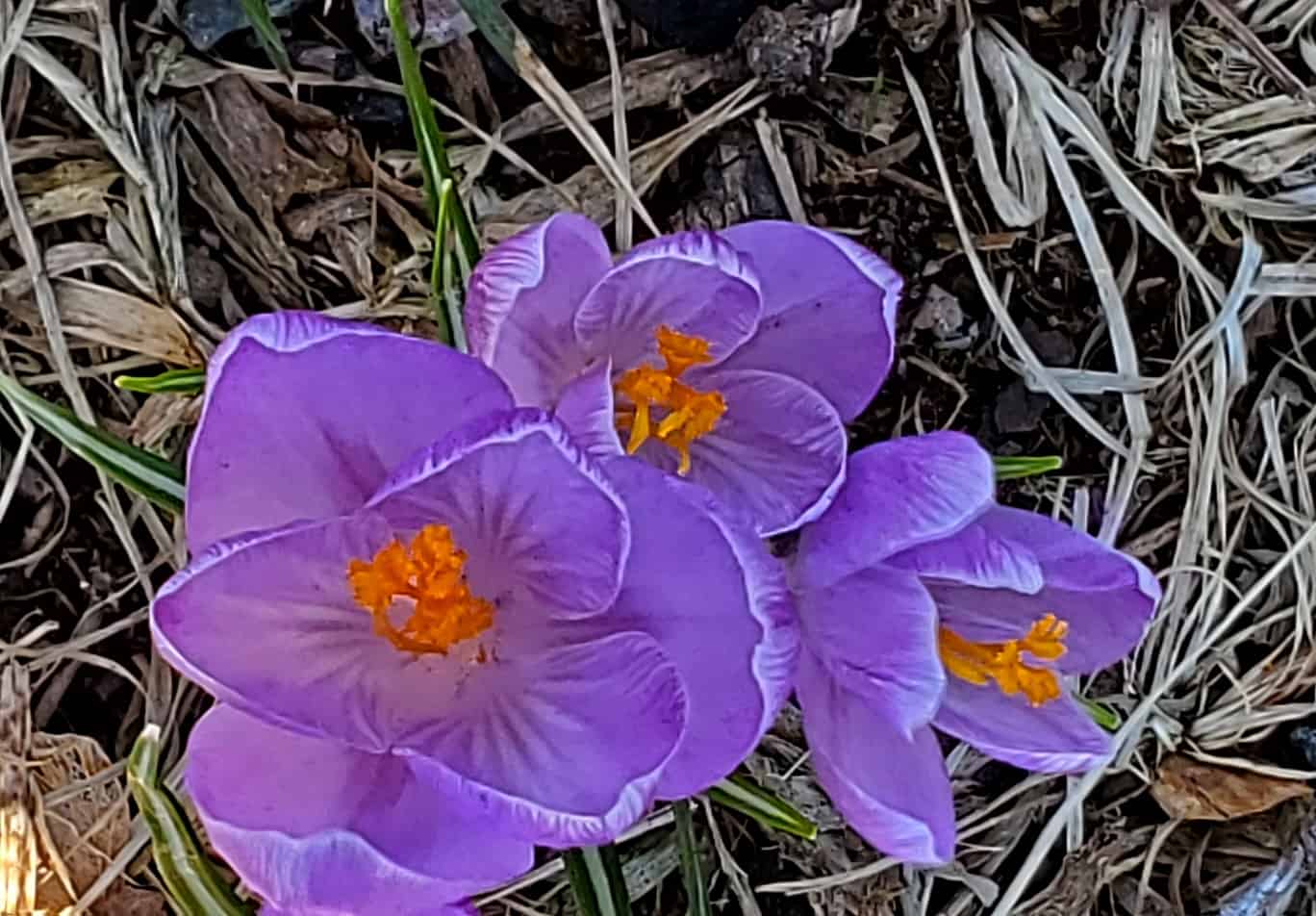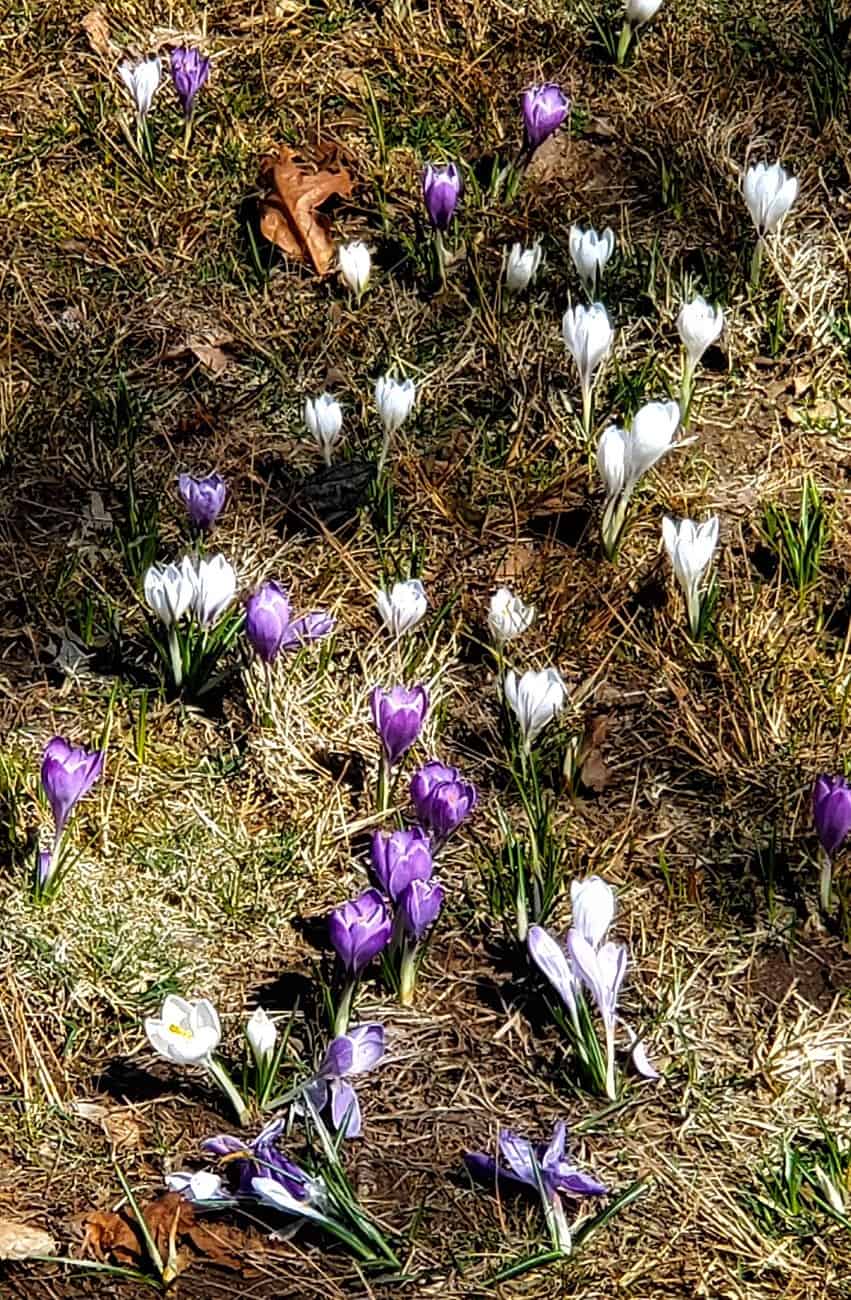 April 11 is Town Meeting.
Please be there. We need your Support!
As an update to our March news (If you missed it, please refer to the information re-printed below), the Community Preservation Committee voted to approve funding for the critical preservation of Scituate Light!
With CPC's support, the Historical Society is moving forward with this major restoration project. The next step is a final vote by Town Meeting on April 11 to ratify the CPC decision.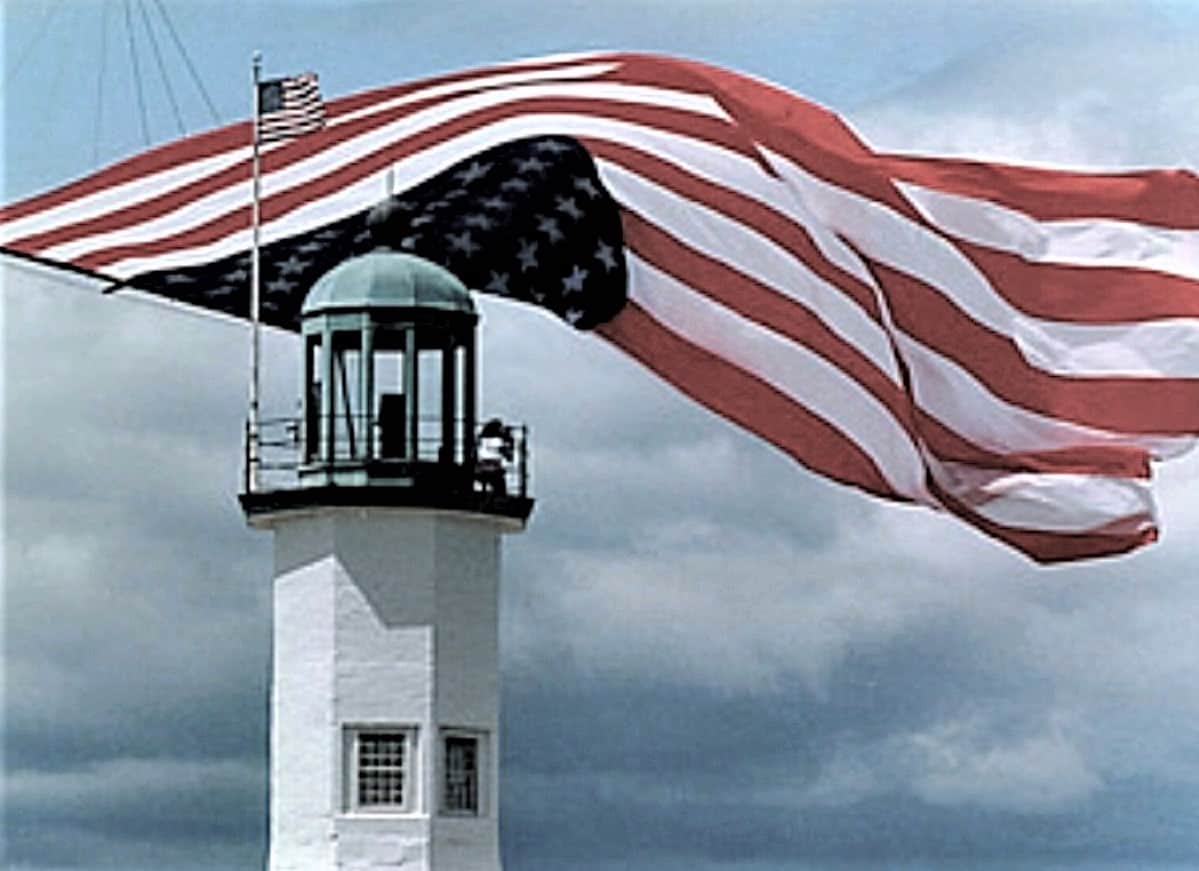 Please attend Town Meeting to support the Lighthouse Preservation funding!  Your "YES" vote for Special Town Meeting Article 4 and Annual Town Meeting Article 12 is extremely important.
Re-printed from March:
As custodian for the Town of our beloved Scituate Light, the Scituate Historical Society has embarked on a major preservation project of the lighthouse. Originally built in 1811, the light was the fifth built in New England. Its history is long and colorful! Of course, one of the most famous events was "The Army of Two" when Rebecca and Abigail Bates scared off a British raiding party during the War of 1812.
The Town and the Society have stepped forward several times over the years to protect this iconic structure. Now listed on the National Register of Historic Places, the Lighthouse – under the guidance and supervision of the Historical Society and with the support of the Scituate Community Preservation Commission – will once again undergo a major preservation and repair project.
Over the years, the copper sheathing has begun to deteriorate. This deterioration has allowed water to penetrate into the interior of the lantern room. The wrought iron posts which support the dome have deteriorated to the extent that temporary bracing was installed this last Fall in order to stabilize the structure.
The Society has arranged for visits by two accomplished lighthouse preservation firms, as well as a local engineering firm, to supply analysis, recommendations, and budget estimates. As the approval process for this CPC grant continues, the Society is preparing to issue documents soliciting bids for this preservation contract. We hope to have everything in place to begin this major project in July and completed before next winter. Stay posted.
Scituate Light has been the proud symbol of our town for over two centuries. Generations of townspeople have come forward to maintain this lighthouse. Now it's our turn to step up and restore the light once again so it may continue to shine for another century.
See you April 11th.  Thank you!
With warm wishes,
Trustees of the Scituate Historical Society