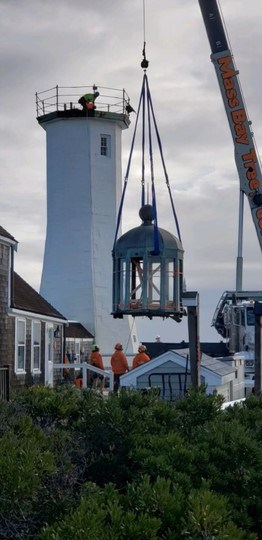 Lighthouse Restoration Updates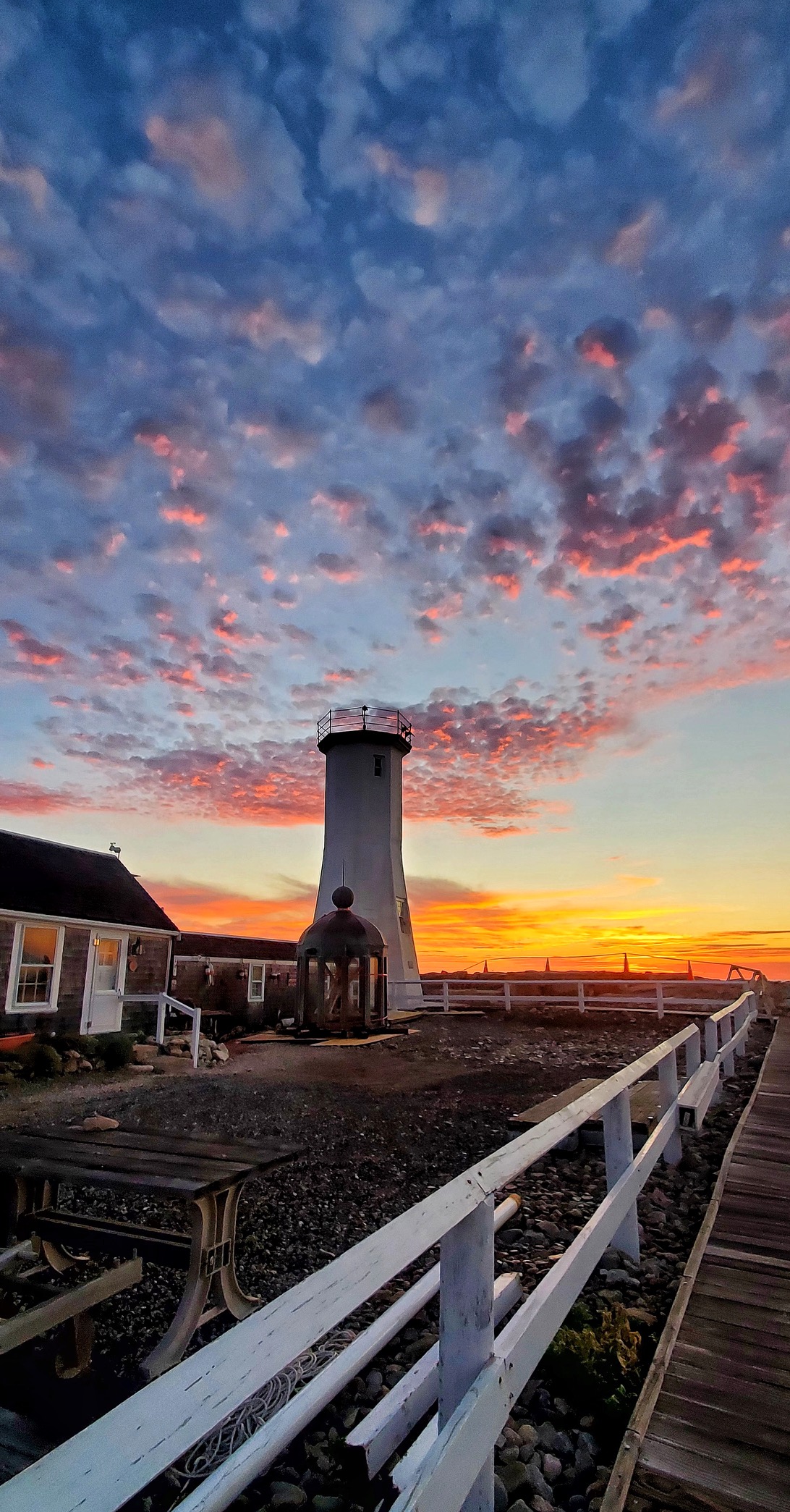 About the Lighthouse Restoration Project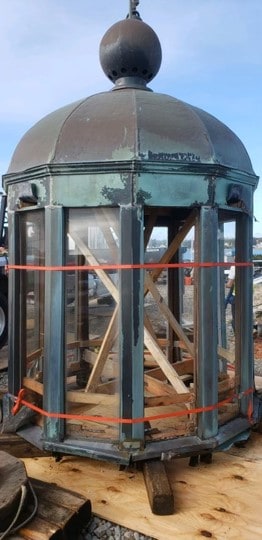 As custodian for the Town of our beloved Scituate Light, the Scituate Historical Society has embarked on a major preservation project of the lighthouse. Originally built in 1811, the light was the fifth built in New England. Its history is long and colorful! Of course, one of the most famous events was "The Army of Two" when Rebecca and Abigail Bates scared off a British raiding party during the War of 1812.
The Town and the Society have stepped forward several times over the years to protect this iconic structure. Now listed on the National Register of Historic Places, the Lighthouse – under the guidance and supervision of the Historical Society and with the support of the Scituate Community Preservation Commission – will once again undergo a major preservation and repair project.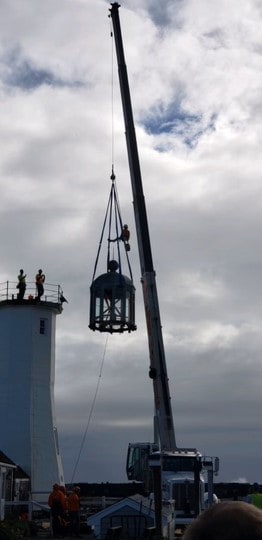 Over the years, the copper sheathing had begun to deteriorate. This deterioration has allowed water to penetrate into the interior of the lantern room. The wrought iron posts which support the dome have deteriorated to the extent that temporary bracing was installed this last Fall in order to stabilize the structure.
In June, we were thrilled and honored to learn that the Scituate Historical Society had been awarded a $200,000 grant from the Massachusetts Cultural Commission for the restoration of the lighthouse! We are extremely appreciative of the Cultural Commission's support of our efforts to stabilize and restore our town's iconic Light.
Following the approval of CPC funding at the April Town Meeting, the lighthouse project has been steadily progressing. This summer, the Town hired Pomroy Associates as Owner's Project Manager. Following a solicitation of bids, Spencer Preservation Group was hired as preservation architects to advise us on the best method of restoring the lighthouse.